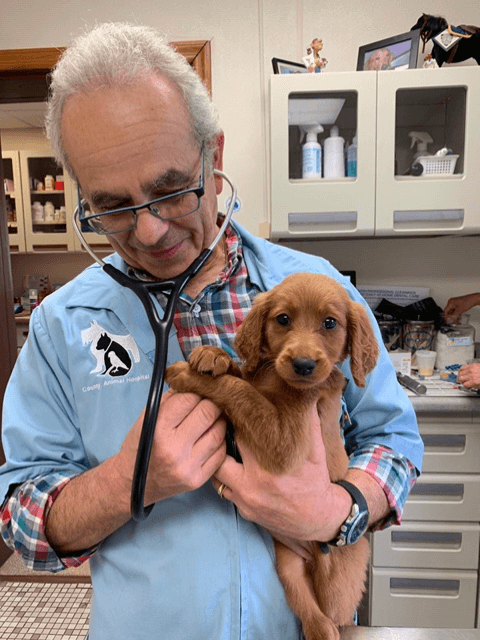 COVID-19 PROTOCOL
OUR FRONT DOOR IS LOCKED AT ALL TIMES. Only staff and essential delivery personnel are allowed in the building. For everyone's protection, staff members and delivery people must take their temperature daily upon arrival and answer questions (yes or no) related to temperature and possible exposure to others who might have COVID-19. Answering "yes" to any question requires the respondent to leave the premises immediately.
GLOVES AND MASKS:
We wear a mask at all times (unless in a room alone). Wearing gloves is optional within the building, but advised if opening the door for packages/mail or to bring anything outside to a client. If not, hand sanitizer is used after handling.
Desks, computer keyboards, mice, and phones are wiped down with Rescue® wipes when staff members first arrive in the morning, periodically throughout the day, and again when they leave for the day. We limit the number of people who use each computer workstation and phone to avoid sharing germs. We also periodically wipe down the credit card machine, copy and fax machines, etc. throughout the day with a Rescue® wipe, and again when we close for the day.
SCHEDULING:
Dr. Weiner is scheduling appointments from 9 AM to11 AM and 3 PM to 5 PM Monday through Friday. Surgeries are scheduled on Mondays, Tuesdays and Thursdays from 11 AM to 3 PM.
Puppies and Kittens MUST been seen for their shots.
NEW CLIENTS/PETS:
Before coming in for your scheduled appointment, please go to the homepage of this website, click on the Client Center tab and then Forms. Completed forms -- along with any other papers you have about your pet, (e.g., previous vaccination records and medical records, adoption papers, etc.) -- should be attached to an email, and sent to us at [email protected]. Once we receive your paperwork, your chart will be prepared and you will be entered into the computer to make your visit run smoother.
TELETAILS:
We offer virtual appointments. Some problems are better suited for virtual exams. These save you travel time and may be especially helpful if your pet gets very anxious coming to the veterinarian. Download the TeleTails app (on iPhone or Android), enable notifications, and create a profile. Our code is COUNTY. Call our office to schedule an appointment and the reception staff will explain the process.
PROTOCOL WHEN CLIENTS ARRIVE for a scheduled appointment:
When you arrive, call 845-634-4607 from the parking lot. A staff member will come out to greet you and bring your pet into the office. Unfortunately, you will not be able to accompany your pet. Weather permitting, you can watch the exam through the examination room window from the bench placed there for that purpose. Dr. Weiner will be on the phone with you during the exam so keep your cell phone with you. When the appointment is over, our staff will handle the checkout process either by phone or you can give the technician your credit card or cash. If paying over the phone, your invoice will be emailed to you to the address on file.
Prescription diet and medication pick up: Please call the office in advance to order what you need. We will take the payment over the phone when you call and leave your order in the vestibule labeled with your name and your pet's name. You can pick it up at your convenience, even after the office is closed. In the absence of advance payment, you will need to pick up food and medications during office hours. You can also click on the Online Pharmacy tab or on the RX and Food Refill tab on the homepage and submit your order. Remember to plan ahead. Many distributors and manufacturers are experiencing delivery delays and back orders.
Questions? Call 845-634-4607.
Thank you,
Dr. Robert Weiner, VMD
And the Staff of County Animal Hospital